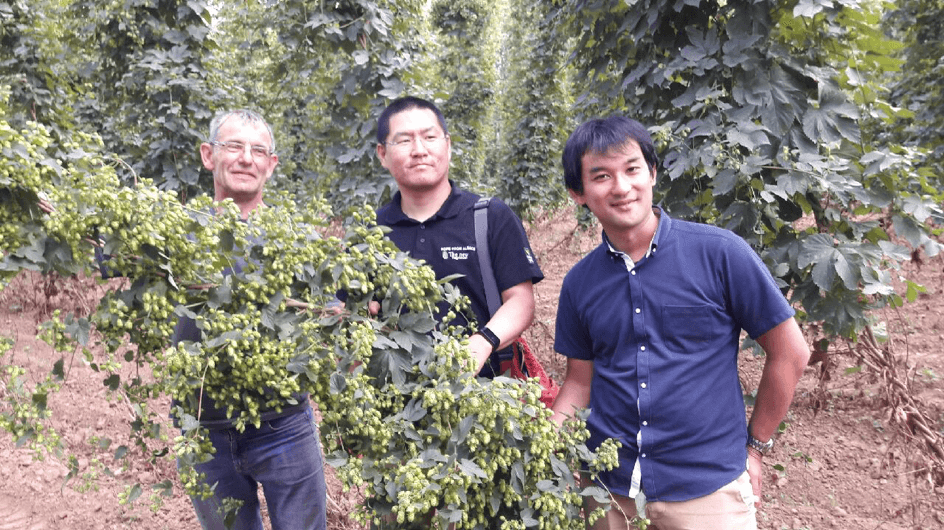 It was an immense pleasure for us to meet with Koichiro Koie and Yoshihiko Misawa from the Japanese Brewery SAPPORO. A new client in the Comptoir Agricole Houblon portfolio, SAPPORO is very careful when it comes to using phytosanitary products to ensure that the hops meet the demands of their specifications and the strict rules in force in their country.
They spent a few days in the company of Francis HEITZ and Antoine WUCHNER, touring the hopfields of our Mistral growers.
The aim of the visit was to understand and support the growers in their quality approach. The sharing of information brought about the realisation that French practices in the use of phytosanitary products are also very strict in our own country and meet SAPPORO's expectations.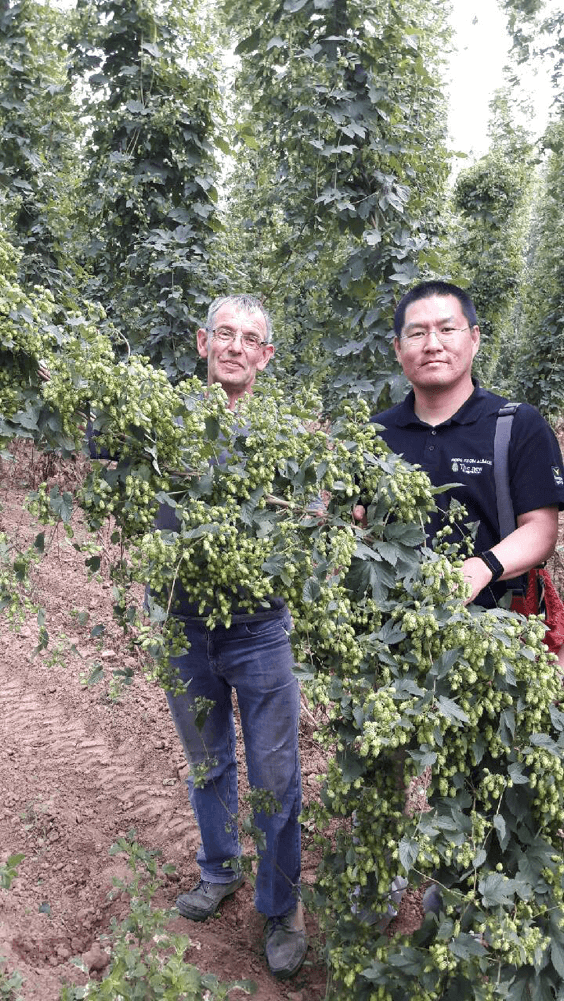 It should be borne in mind that developing varieties and auditing growers is fully integrated in SAPPORO's corporate culture. The most convincing example is without doubt Sorachi Ace.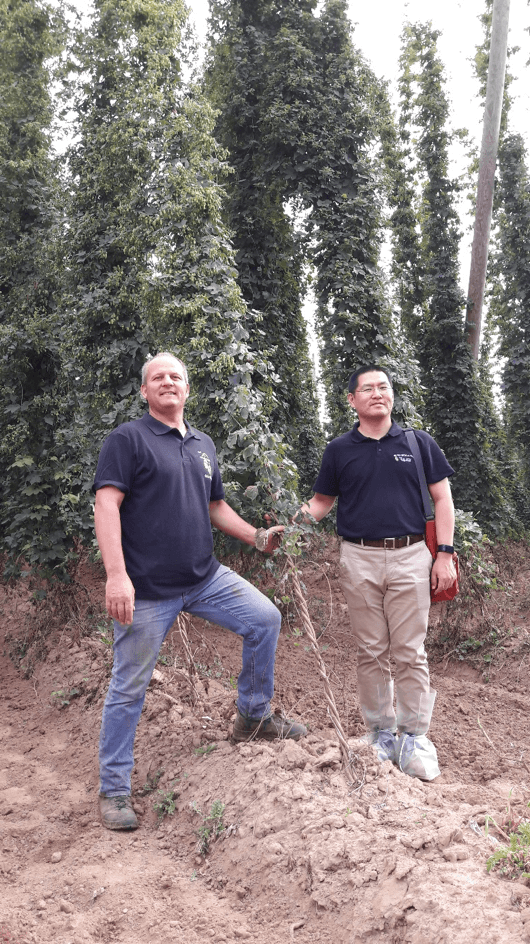 They were also invited on a tour of the METEOR brewery in Hochfelden and to taste the beer in the lovely gardens of Villa Meteor.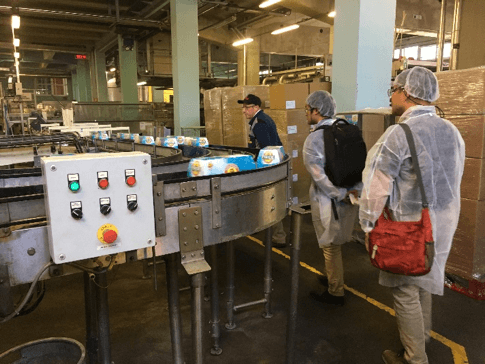 Our thanks go to the Meteor Brewery and Mr Kessler for the visit.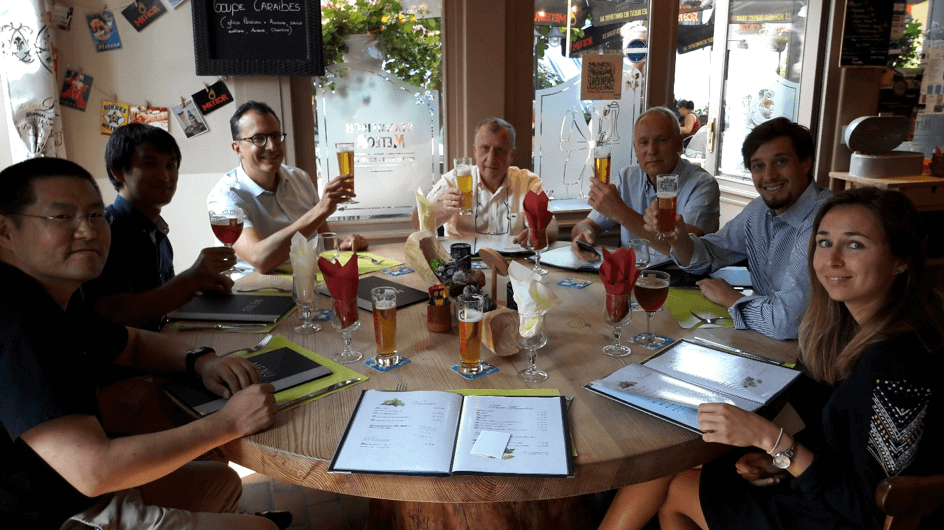 We would also like to thank our growers who responded favourably to our request, adding to the success of Alsace hops and their future.