Alsace is a well-known brewing region, but it is not, strictly speaking, a region that is known for producing malting barley.
The rich soil in this region typically produces levels of protein in the barley that are too high make it suitable for use as a malt that meets the needs of the brewers.
And yet this is exactly what has been achieved using the expertise of the Comptoir Agricole, in collaboration awith the Licorne de Saverne brewery.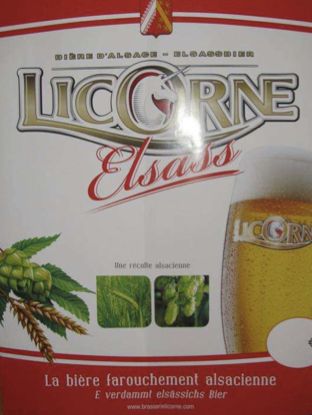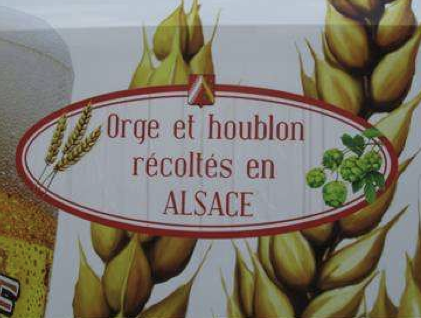 The Technical team of the Comptoir Agricole used their know-how and terroir expertise to select barley plants based on their nature and the soil, which has produced suitable, high quality barley.
The barley is malted at the Malterie Soufflet in Strasbourg, and is then used exclusively for brewing Licorne Elsass.
Of course, the Alsace region is well-known for the finesse of its hop varieties. For this recipe, we selected Columbus, which imparts a pleasant bitterness and Strisselspalt which brings its fine flowery, sweet aromas.
Here's how we could define it:
Licorne Elsass is a luxury pure malt Pilsner.
It has a refreshing taste with round caramel malt,and subtle notes of fresh hops. It has a gentle, pleasant character thanks to a selection of malts grown in the region, and some of the most noble and distinctive hop varieties from Alsace.
Source: Brasserie Licorne - Saverne