Philippe MARTIN, Francis HEITZ and Antoine WUCHNER were present at the Brau 2016 from 8 to 10 November 2016.
Bernard INGWILLER, President of the Alsatian Hop farmers, had come to lend his support.
Visitors were particularly attracted to our stand this year, showing a keen interest in Alsatian hop in this ever dynamic market.
Discussions were frequently focused on the issue of hop supply, which is not always easy in a context of strong demand, while production hardly increases.
As expected, visitors took the opportunity provided by this event to sample beers brewed using the new BARBE ROUGE and MISTRAL varieties, and always with moderation.
Highlights :
A Pils, from the "Brasserie 3 mats", recently opened by Erwin SOHN, our former colleague, and brewed using MISTRAL oils included following the post-fermentation process

The "HOP Star", a new Pils beer by Météor brewed using MISTRAL

An American Ale brewed by the Pilot Brewery of the St Johann plant using BARBE ROUGE was much appreciated

A beer brewed by "Les 3 brasseurs" , using fresh ARAMIS and STRISSELSPALT, directly after harvest
We noted that more and more brewers are asking us to sample beers they have brewed using our hop, and in particular the young team from Munich Brew Mafia with a very attractive Lager Single Hop MISTRAL.
And lastly, we were pleased to see that Oskar Blues' Yella Pils, brewed with ARAMIS was once again on the podium, with a gold star in the "European Beer Star 2016" for the Bohemian Style Pilsner category. ..Congratulations!
Thank you to our many visitors and see you next year...in Munich for the Drinktec.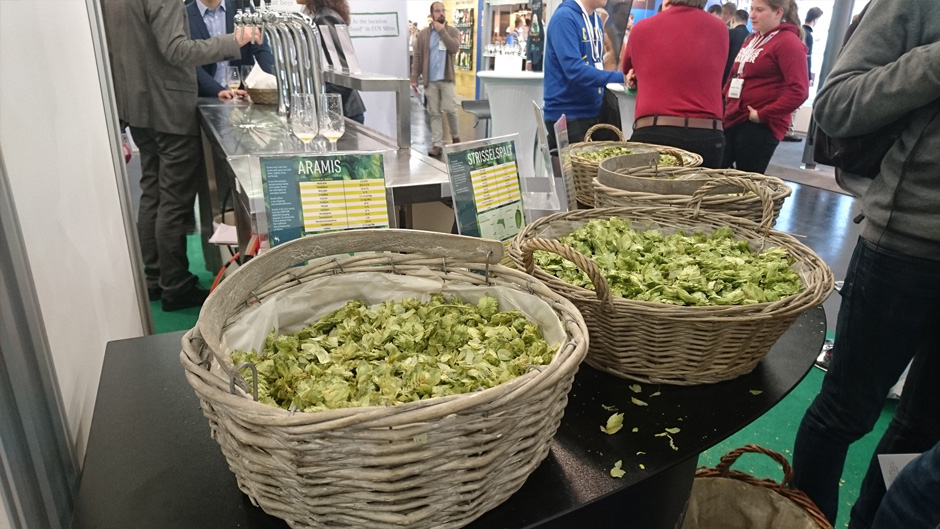 A presentation of our hop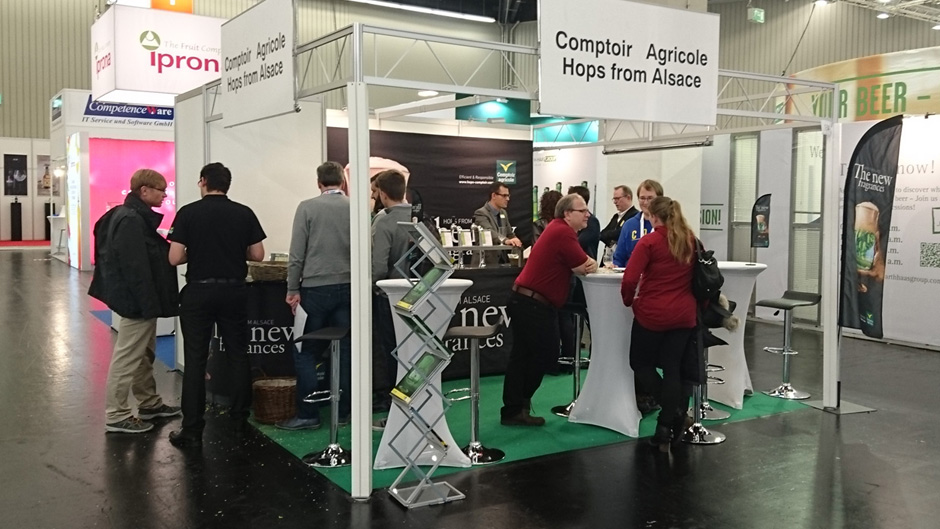 The stand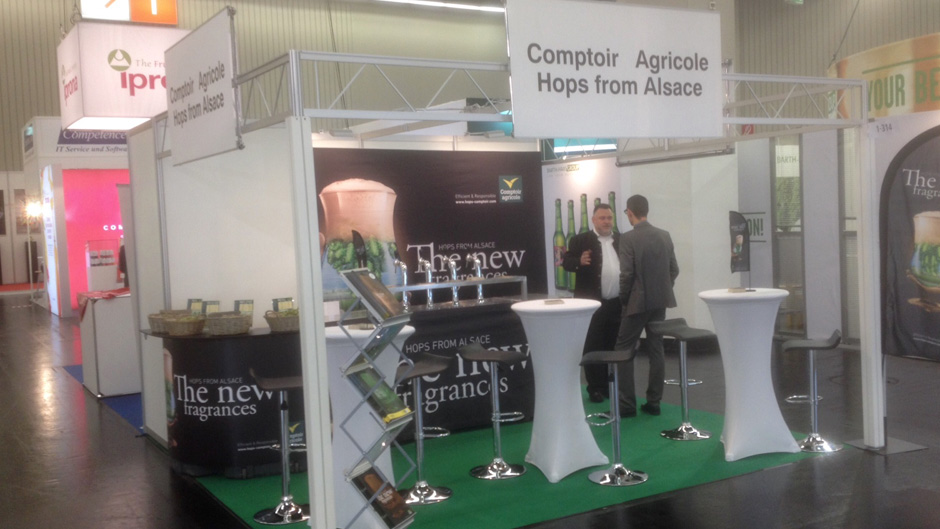 The stand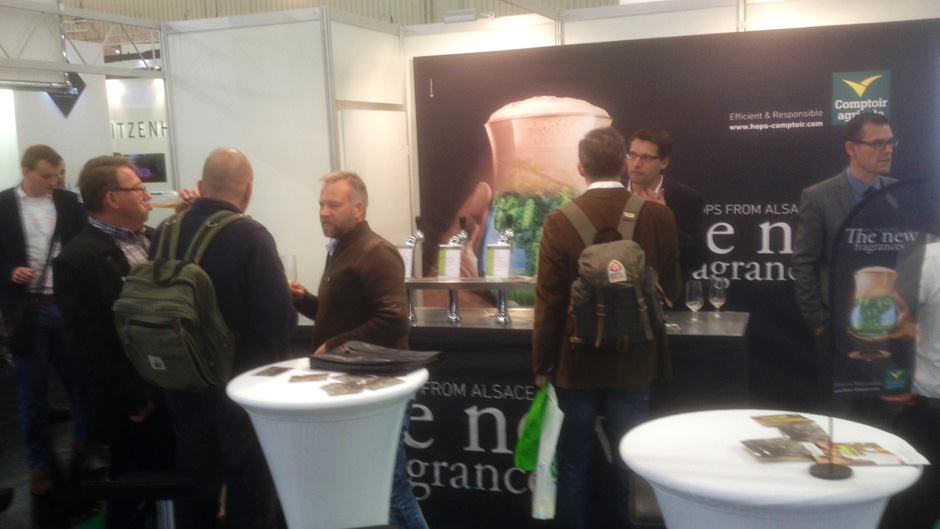 Our visitors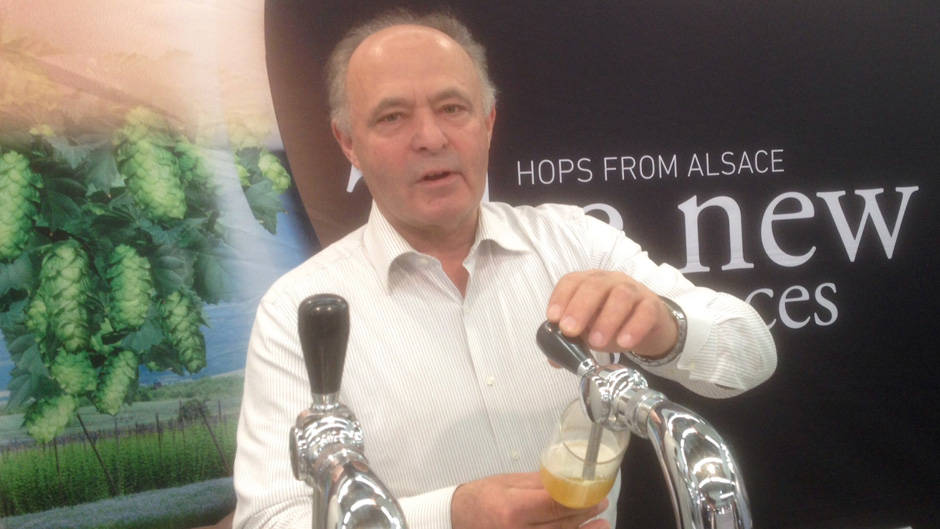 Bernard INGWILLER, President of Alsatian hop farmers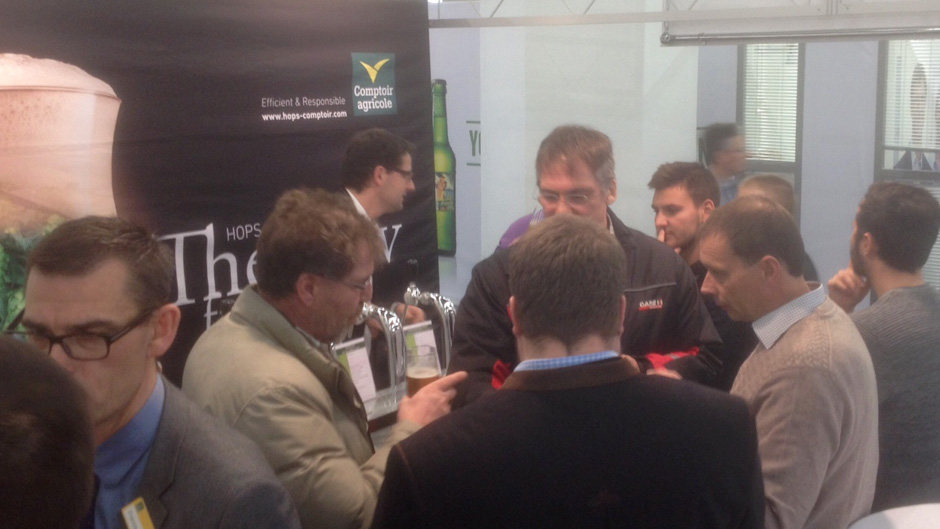 Many discussions around a beer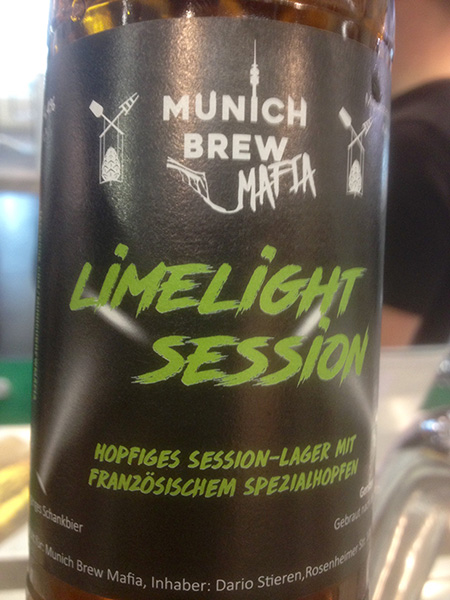 Sampling the Lager single hop MISTRAL from the Munich Brew Mafia Brewery on the stand (with moderation)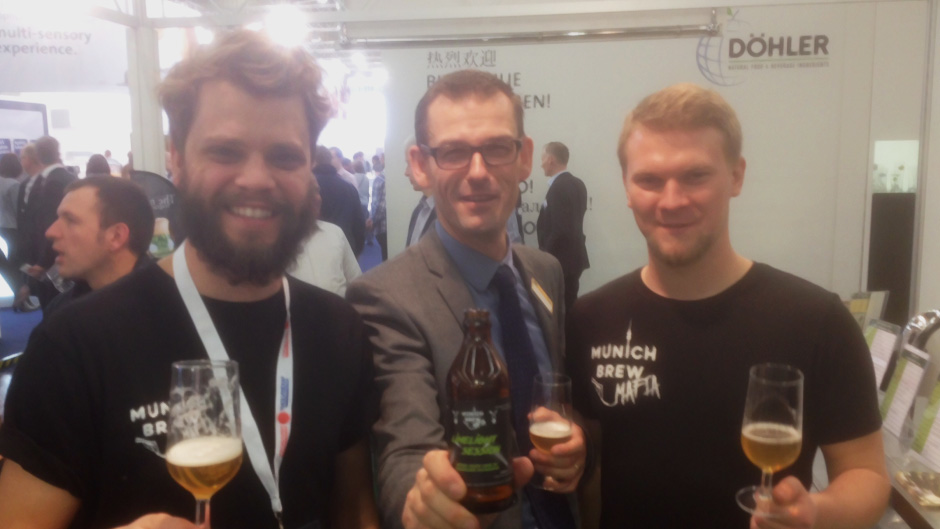 Francis HEITZ and the team from the Munich Brew Mafia Brewery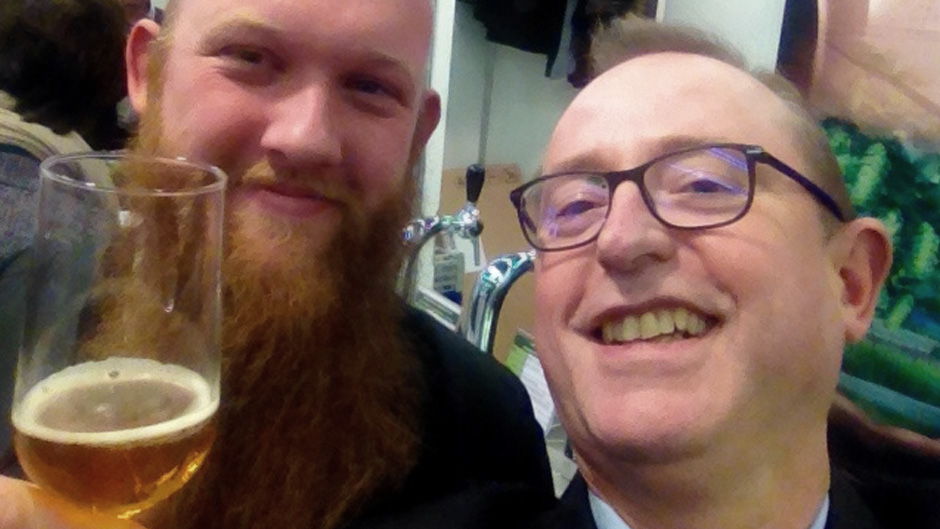 Antoine WUCHNER tasting a beer brewed with BARGE ROUGE